The Edit HTML Page Type is our newest, and most versatile page creation tool. The content within Edit HTML is uploaded to the editable area of the web page.
Edit HTML, a WYSIWYG inline text editor, displays all its features using icons in a toolbox. The Help icon

 is a menu of all the features this inline editor offers: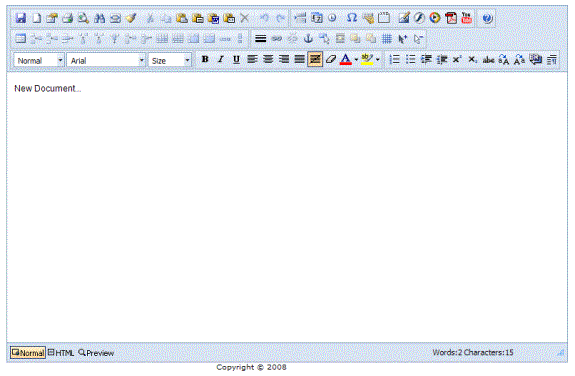 Edit HTML allows you to:
· Paste content from a Word document while retaining its original formatting.
· Format content using tables and other document formatting options found in Word.
· Insert a wide variety of media including: images, Flash (.swf), video and YouTube videos.
· Switch to HMTL mode and create your own layout using HTML, and insert embed code from other third party sites.
· Create hyperlinks to download documents, images or media using the File Library.
· Optimize pages for search engines.
· And much more…
Once you are satisfied with the results, simply Save

 then Publish your page. Edit HTML stores this page information on your site in the editor so you may go back and make changes at any time.