Your WebFrame website is equipped with an internal search engine to allow visitors to search your website.
Features of the Internal Website Search
ReIndex
Anyone with administrator permissions for your website has access to index your website for the internal site search.  Indexing your website will scan your entire site and update the database that is used for the internal search function.  Your internal site search should be reindexed after any edits are made to your site i.e. adding or deleting pages, changing page titles, changing page content.
After logging in to your website, click on the "Search" to take you to the following screen.  Click on "ReIndex Site" link found on the top left of the search box (below):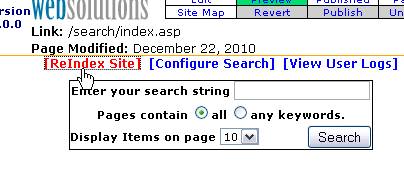 After clicking the "ReIndex Site" link the screen (below) will display.  Click the "Update Indexes" button to reindex your website.  If your site is large, this could take a few minutes.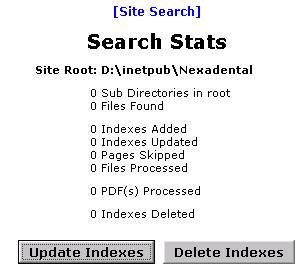 Customization of the internal search is available. Contact us for your specific needs.