WHAT PHYSICAL & OCCUPATIONAL THERAPY CAN DO FOR YOU
After suffering from an injury or illness you may need some help to regain your full potential.  Our rehabilitation program is designed to help patients of all ages return home after injury or illness.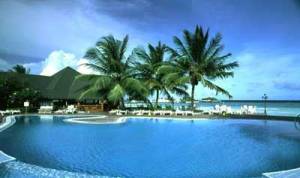 Services include initial evaluation to identify each individuals specific needs. Treatment is focused on maximizing each individuals potential to reach prior functioning level or maximize patients independence in their environment.
Common problems evaluated and treated are those associated with back and neck injuries, joint replacements, fractures, sports related injuries, stroke, cardiovascular or pulmonary related problems and neurological disorders.
SERVICES AND TREATMENT AREAS INCLUDE:
· Therapeutic exercise to increase strength, endurance, flexibility and/or range of motion
· Gait Training
· Balance Training
· Wound Care
· Orthotic and Prosthetic Training
· Programs to improve abilities to carry out activities of daily living
· Adaptive equipment training
· Home safety positioning
· Wheelchair positioning
· Speech Therapy available upon demand
THE THERAPISTS
Kandace Davis, D.P.T. is a licensed physical therapist.  She graduated with a bachelors degree in Health Promotion and Management/Psychology from Hastings College in 1992 and a masters degree in physical therapy in 1995 and a doctorate degree in 2004 from Des Moines University.
Travis Pflaster, P.T.A. is a licensed physical therapist assistant.  He graduated with an associates degree from Clarkson College at Omaha in 2000.
Ann Dyer, O.T. is a licensed occupational therapist.  She graduated with a bachelors degree in Occupational Therapy from Creighton University at Omaha in 2001.